Graduation for Class of 2020 next week as RTÉ Home School Hub gets ready to wrap
---
After 58 hours of lessons and 560,000 streams on the RTÉ Player, RTÉ's much-appreciated Home School Hub winds to a close next week with a big finale that will include a special graduation concert featuring the RTÉ Concert Orchestra, plus guests Kelly Harrington, Dermot Bannon, and Sinead Burke.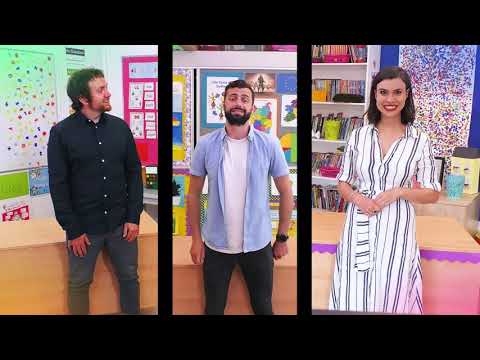 Since it began on 30 March 2020, the cross-platform teaching initiative produced by Macalla Teo, with support from Mary Immaculate College, has resulted in 1.2 million unique page views to date to the RTÉ.ie/learn portal; 348 bespoke bilingual activity sheets; 58 hours of Irish Sign Language; 15 hours of user-generated content and peer-to-peer engagement showcased on the Home School Hub Extra programme, and huge engagement across social media. The series has had a one-minute reach of 49% among kids, with 372,000 tuning in.
Suzanne Kelly, Head of Children's and Young People's Content for RTÉ, said: 'It has been a phenomenal success. The feedback received from across the board – parents, teachers and most importantly kids – has been universally positive. This level of engagement and the number of return viewers illustrates quite clearly that the audience love and trust the show. We're so pleased that it has meant as much to the kids and parents out there as it has meant to all of us involved. There have been so many highlights – from Lenny Abrahamson giving a film class, to having full access to a crowd free Dublin Zoo, to getting the RTÉ Concert Orchestra to perform with Allie Sherlock in the school yard for the final graduation. It's been a privilege for all of us involved in Home School Hub to give busy parents a bit of a break and to keep our children's minds active and to introduce them to a new set of pals at a time when they couldn't be with their own.'
Over Home School Hub's three months on air, which reached children nationwide through learning, laughter, and even the Modh Coinniallach, the teachers on screen – Cliona, Ray, and John – became household names
Teacher Ray Cuddihy said: 'Working on Home School Hub has been a wonderful experience. We worked hard to make the series as engaging and inclusive as possible. The support of people like Dr Emer Ring of Mary Immaculate College in Limerick has been of vital encouragement for me. The children's natural curiosity and sense of fun is really inspiring and I can't thank them enough.'
John Sharpson said: 'It has been incredible. Seeing children all over Ireland interacting with the lessons we are teaching on screen has been very rewarding.' Cliona Ni Chiosain added: 'If it has helped or made a difference to one child's life in lockdown our job is done.'
Next week, Múinteoir Cliona rockets into space and teaches us David Bowie's Starman while telling us about the constellation; Múinteoir Ray is going to show us how to make a Time Capsule and will share his thoughts on what to put into it; and Phil, our crazy science Múinteoir, is back to do his most explosive test yet. Meanwhile, Múinteoir John will talk about the importance of pride, and teaches everybody about the National Anthem.
 Guests to the show next week include Dermot Bannon, who will drop in and show us what he looked like in short trousers when he lived in Egypt and was being homeschooled by his mum! Kelly Harrington, gold medal winning boxer drops in for one last pep talk  Artist Will Sliney joins us for a final installment of #wewilldraw. Instagram sensation and future music legend Allie Sherlock gives a graduation concert accompanied by the RTÉ Concert Orchestra, performing Justin Timberlake's Can't Stop the Feeling and Green Day's Good Riddance (Time of Your Life). Writer, advocate and teacher Sinéad Burke gives another insight into her beautiful mind. And scientist and engineer Niamh Shaw will teach viewers all about the sun and the stars.
Notes:
-RTÉ's Home School Hub will end its current run in tandem with the national primary school year up to 19 June 2020.
-The ISL version of the series will remain in its current slot 1pm on RTÉ2 for the remainder of its run up until 7 July 2020